Eliminate billing leakage
PHALANX apps enforce the clean capture of work order data to record all billable items for invoice generation.

Control project cost and risk
PHALANX digital apps replace paper job cards, paper work packs and paper timesheets.
All field information is digitally captured and automatically synchronised to your existing enterprise systems
You can now deliver one-click, real-time cost reporting to your project, finance and customer service teams.

Free from IT
Customise your operations using PHALANX Dynamic Data Forms yourself.  No need for IT technical support!
Any authorised user with basic spreadsheet knowledge can build and modify checklists and data capture forms.
Offer your customers a new way to improve asset performance
PROPHES offers you and your clients a new approach to improving equipment reliability and reducing unnecessary downtime.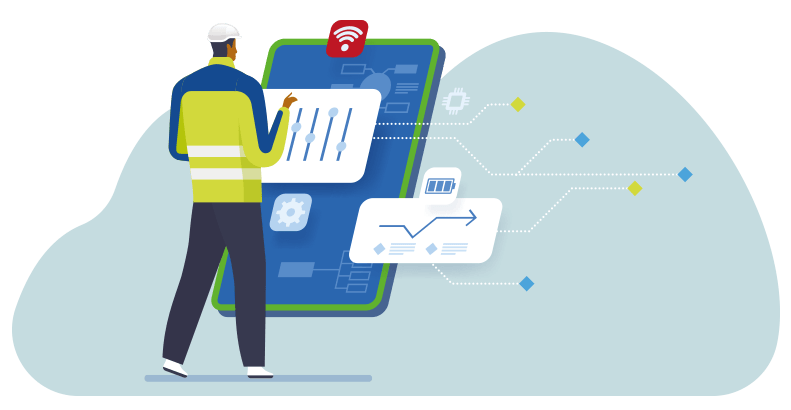 Stand out from the crowd
Deliver AI-powered maintenance and service offerings with our cost-effective PROPHES predictive maintenance software.

Real-time failure prediction
Continually monitoring and predicting plant and equipment failure.

No sensor retrofit
Delivers results using existing telematics – no need to retrofit specialist sensors.

Designed by maintenance experts
Simple, uncluttered interface to aid rapid decision making when under pressure.
PHALANX Industrial Service apps
Apps to automate work orders, time capture and logistics.
Trusted by world-class organisations
Spartan solutions supports the operations of global leaders in equipment rental, industrial services and construction.



Let's talk
To chat about how we can help you move to digital operations, complete the short form below and one of our team will email or call you back today.
Please give us a call on +44 (0)141 559 7100 or send an email to info@spartansolutions.com