Make full use of your operational data
Plant and equipment rental companies constantly battle to reduce equipment service costs while improving customer service.
The PHALANX 6 Artificial Intelligence (AI) Copilot makes it possible to do both. This powerful tool enables your equipment experts to build and automatically run expert rules on equipment telematics and operational data.
Your team can quickly build value-added and chargeable services for customers, such as early warning when mission-critical equipment has failed (or, even better, is about to fail). You can also use the PHALANX 6 AI Copilot to migrate to condition-based maintenance to significantly reduce your equipment service costs.


AI Rental Copilot Benefits
Make more money from your equipment telematics
The Rental Copilot's advanced AI technology uses live equipment telematics and operations data to help hire control increase equipment uptime and reduce maintenance costs.
Expert rules tailored for rental equipment
Our data scientists have pre-built and tested a set of expert rules that can be customised according to different customers, contracts, and equipment types. Compressors, generators, pumps, ride-on equipment – any machine that can generate telematics can be supported by the PHALANX Copilot. You'll be able to build and adjust the rules yourself or use our experts' help in order to get the best results.
The perfect solution for hire control teams
PHALANX 6 Rental Copilot is the perfect solution for hire control and maintenance teams looking for a cost-effective way to keep their equipment running smoothly and safely, and with minimal downtime. Our simple, easy-to-use interface makes it even easier to manage all your rental operations with minimal effort.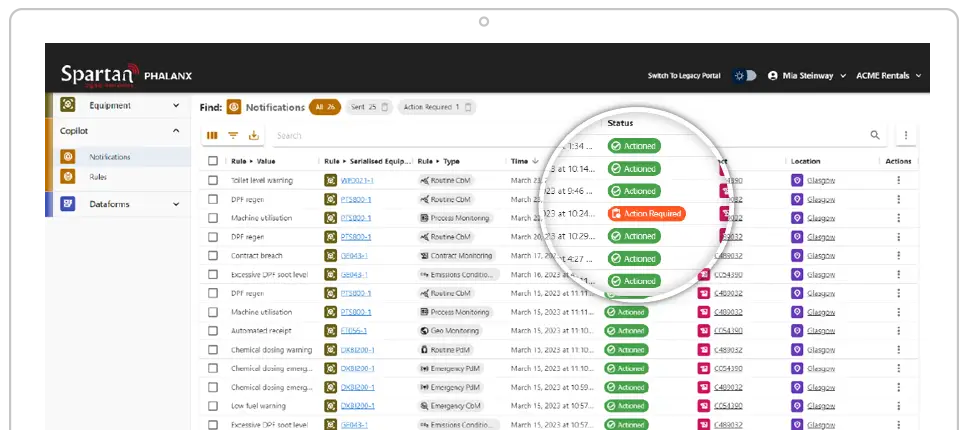 Discover more 

  features…

Easy-to-use interface that simplifies management and scheduling – keep tabs on your rental operations in real time.

Replace paperwork with integrated, easy-to-use mobile apps designed specifically for rental operations.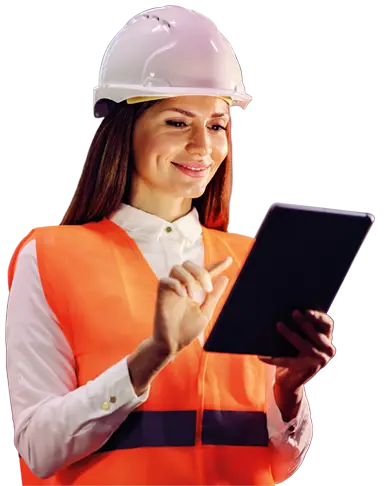 Schedule an online demonstration for you and your team to find out how PHALANX 6 can transform your rental operations.
Trusted by world-class organisations
Spartan supports the operations of global leaders in equipment rental, industrial services and construction.



Let's talk
To chat about how we can help you move to digital operations, complete the short form below and one of our team will email or call you back today.
Please give us a call on +44 (0)141 559 7100 or send an email to info@spartansolutions.com