Thu 7 Oct 2021
Learnings from Future Energy Systems
September's Future Energy Systems conference focused on how digitisation and technology can help decarbonise the energy sector and deliver greener energy.  
John Glen, Spartan Chief Financial Officer, spoke and participated at the event and wanted to share the key takeaways he learned:  
Embrace the Future Now 
Emerging technology will have a vital role in decarbonising energy grids from the planning stage to out in the field.  
Artificial Intelligence (AI) and Machine Learning solutions, such as Spartan's PROPHES, will be crucial to forecasting potential faults and supporting asset management by weighing up the data collected from the field. AI will also allow energy suppliers to become more flexible in their approach due to its ability to predict potential scenarios ahead of time and auto-match supply with demand.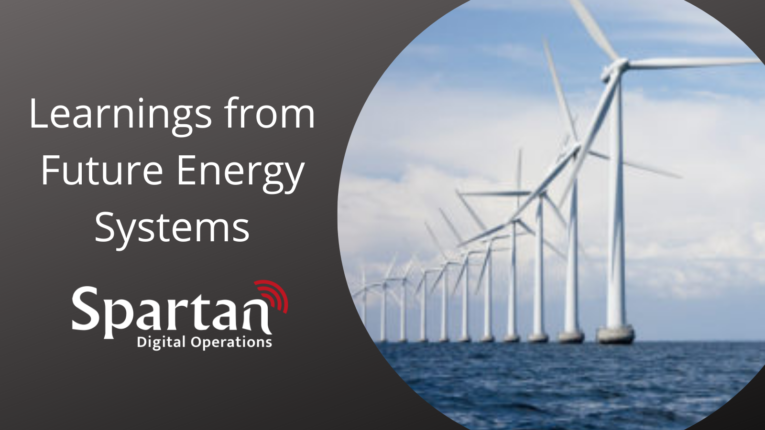 People Power 
It is believed that 70-80% of pilot rollout failures are due to management spending more time focussing on the specifics of the technology than on the people that will be using it. 
Getting to grips with Artificial Intelligence technology can be confusing for new users. That is why good communication and helping users build trust in the technology is vital to any rollout. Otherwise, there is a good chance your pilot will not be successful. 
I presented the lessons Spartan Solutions has learned on building trust with users using AI. Click here to see this brief presentation and Q&A session.  
Data and How to Approach It 
It was widely agreed that poor data quality should not be a barrier to implementing digitisation as that is an obstacle that will always be difficult to overcome. Instead, it is vital to choose the right approach for collecting, cleansing and managing data. Many companies with limited budgets tend to select a bottom-up approach. However, the panellists argued that a top-down approach is vital to leveraging data and getting long term yields. 
The Tech is Ready, Are You? 
There was agreement across the board that AI solutions like PROPHES are ready for the demand for AI-enriched features like Predictive Maintenance. 
What may not be as prepared is the training and the people using these low risk, low-cost platforms. Once the users are competent, and after a successful pilot, these solutions can be rolled out at speed. 
If you are interested in learning more about how our experts can help you implement Predictive Maintenance in your energy production, send us an email