Wed 11 Nov 2020
Future Oil & Gas Virtual event 1-2 December 2020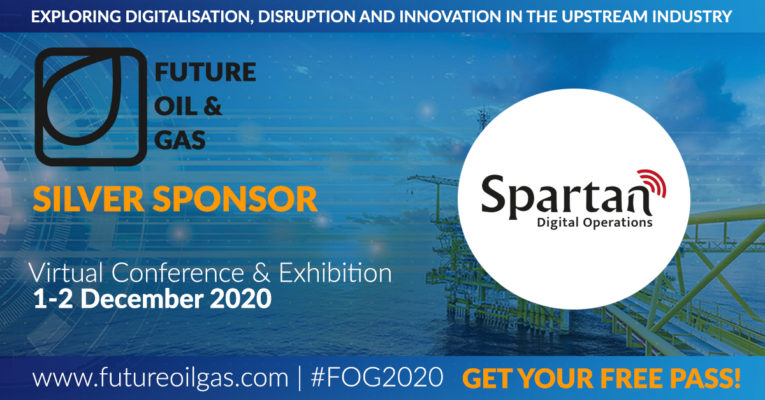 We are excited to attend this year's Future Oil & Gas virtual event as a Silver Sponsor.  The digital event will run from the 1-2 Dec 2020, and we are looking forward to meeting fellow delegates at our virtual stand.
Future Oil & Gas conference and exhibition explores how digitalisation, disruption and innovation is shaping the upstream oil and gas industry. The event will analyse key challenges and opportunities facing the industry with a focus on IoT, AI, machine learning, blockchain, energy transition, data analytics, cybersecurity and many other aspects of digital transformation.
On Wednesday 2nd Dec at 11 am, Spartan's CFO John Glen joins the panel discussion; Predictive maintenance tools to maximise efficiencies and reduce downtime.  The panel will offer the latest insights into Predictive Maintenance from several O&G and Digital Operations professionals from around the world, a discussion not to be missed!
Spartan's virtual stand will be available on both days of the event. We look forward to meeting with new and familiar faces to talk about all things Oil & Gas.
We are also launching our new PROPHES Predictive Maintenance solution at the stand.
If you would like to arrange a one to one meeting, please email info@spartansolutions.com
To find out more about the event, please visit the Future Oil & Gas event page for a complimentary pass